Partner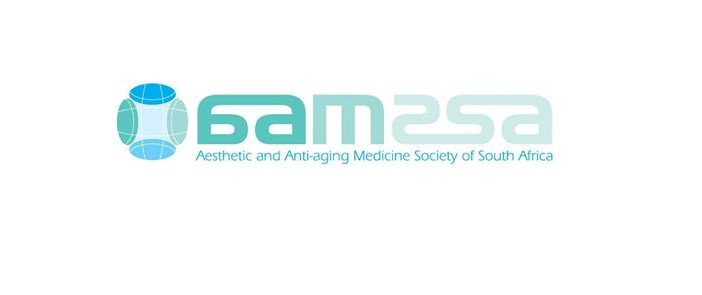 Who Should Enrol
Healthcare practitioners involved in the field of aesthetic or anti-aging medicine.
Course Design
The programme is designed in conjunction with Dr. Rieke Smit and the AAMSSA to give participants advanced comprehension and skills so they can manage and treat pathological and non-pathological indications pertaining to aesthetics at a high level of competency and confidence.
In order to achieve this, FPD incorporates the following learning methodologies:
Modular format supported with pre-course learning materials
Each module is supported with customized workbooks that incorporate key concepts, activities, case studies, readings and "think points" Participants must be prepared to invest 5-7 hours of self-study per week for the duration of the programme in order to complete the pre-course materials prior to the full time workshops
Full time workshops
The course is supported with 4 two-day contact sessions, run in modular study blocks every 6 months over a two year period.
Learning through action
The FPD uses a variety of teaching methods to maximize active and participative learning including industry guest speakers, case discussions, lecturers, demonstration, group work and presentations.
Faculty
The Adv. Dip (Aesthetic Medicine) faculty are leading edge and acknowledged international and national experts in their fields.
Course Content
Four modules will each be presented over a 6 month period and totalling 2 years. The first year will focus on reviving basic medical sciences applied and integrated into aesthetic medicine. The second year integrates the knowledge and encompasses advanced knowledge and skills pertaining to aesthetic medicine. The 4 modules over a period of 2 years will enclose the following information.
Applied basic medical sciences revised in appropriate context of aesthetic medical procedures. Pathology, physics, physiology, anatomy and microbiology
Advanced applied comprehension of anatomy
Aesthetic and Preventative Medical Pharmacology
Nutritional aspects relating to and affecting the ageing process
Managements of medical emergencies
Aesthetics Medical Procedures

Botulinum Toxin injections
Dermal Filler procedures
Chemical peelings and other ablative procedures
Mesotherapy techniques and concepts
Treatment of leg veins including sclerotherapy
Procedures aiming to reduce weight or localized fat deposits
Hair rejuvenation procedures

Anti-ageing medicine basics, protocols of treatment and pharmacological knowledge
Aesthetic medical practices management and marketing following the regulatory guidelines
Medical ethics and research.
Assessment
Participants will be assessed by a battery of assessment tools, including multiple choice questionnaires and work related assignments.
Accreditation
NQF 7
120 Credits
CHE Accredited,
Department of Education registered,
SAQA number: 90571
Accredited for 30 CEU's on level 2
Certification
To qualify for the Advanced Diploma in Aesthetic Medicine, participants should fully attend the workshops as well as successfully complete the assessment process.
Fees
Full Amount
R 54 000.00 (Inclusive of all vat and taxes where applicable) (Course intake will start 1 June 2018 and close on 31 August 2018)
Per Module
R 13 500.00 (Inclusive of the registration fee) *Non Refundable
| | | |
| --- | --- | --- |
| Module | Date | Venue |
| Module 1 | February 2019 | Pretoria |
| Module 2 | TBC | Pretoria |
| Module 3 | TBC | Pretoria |
| Module 4 | TBC | Pretoria |