The National Department of Health (NDOH) has embarked on a programme of ensuring that every Primary Health Care clinic has a Doctor on site, either on a full time or part time basis. The project has been embarked on with a focus on the 10 NHI Pilot districts. FPD focuses on a model whereby PEPFAR District Support Partners (DSPs), who currently work in 8 NHI pilot districts, will collaborate as a consortium to provide the required services to the NDOH. The consortium comprises the Foundation for Professional Development (FPD) who will act as the lead agency, Broad Reach, Aurum, Right to Care, the Wits Reproductive Health & HIV institute (WRHI) and African Health Placements (AHP), who focus on recruitment.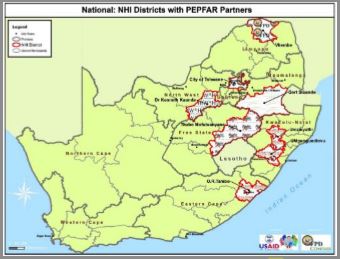 In order to support the doctors and enhance their clinical performance, the project offers them access to an online communication channel, the Doctors Portal, whereby they are able to enrol for courses offered by FPD and access information around their professional functions. Through the Portal, they are also able to register onto the Continuous Professional Development programme managed by the professional company, Medical Practice Consulting.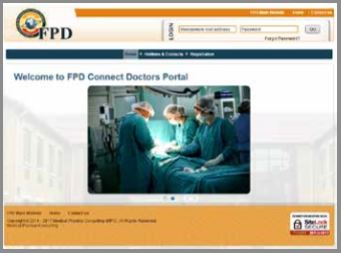 The doctors recruited into the project have added value to the Primary Health Care services provided in the NHI Pilot districts. Great numbers of people within communities of remote and rural areas have access to the services of a medical doctor, many for the very first time.
The doctors have become meaningfully involved in the improvement of the quality of the services provided at PHC level. This will improve the services provided, both immediately, as well as in the long-term, as their active involvement in mentoring and clinical training of the clinic staff yields the benefits of improvement of the standards of care provided at the primary health care clinics, the historical prerogative of our time.
This project is furthermore utilised to assess the primary health care clinics according to Ideal Clinic Standards. Doctors are requested to report on equipment and infrastructural problems to their District Support Partners who are expected to report on these problems to the clinic and district management teams, and follow-up on them until they are resolved. Below is an example of one such clinic that scored above 90% on these standards.